Add expertise in must-win situations
Produce client focused proposals that show insight and understanding. Agree on a strategy and manage the creation process to avoid last-minute marathons. Submit proposals that comply, read well and look great.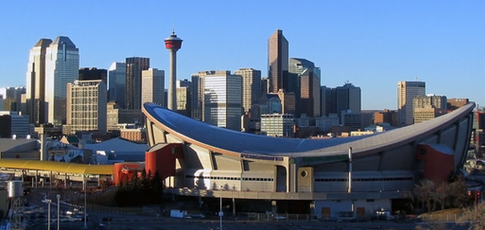 Complex2Clear supported Bell's winning bid for the Alberta Government SuperNet contract worth up to $1B over 10 years

Stronger, more client focused proposals
Complex2Clear brings new perspectives, proven process tools and content management experience to help in-house teams work smarter and develop stronger, more client focused proposals. We'll consult with you to agree on the kind and level of support you need, and then tailor our services, including those below and others you may require,  to fit your needs.

PROCESS TOOLS
We use process tools, including templates and matrices, to organize, communicate and track proposal development

BENEFIT
Stronger proposals result from shared unders tanding of contents, scoring system, responsibilities and timeline

STRATEGY FACILITATION
We help teams analyse buyer types, key drivers and hot button issues and develop win themes to drive proposal content

BENEFIT
Client-focused responses have much more selling power than inward-looking, compliance-focused proposals

CONTENT MANAGEMENT
We provide real-time management of content deliverables and quality to ensure the proposal aligns with win strategies

BENEFIT
Supports subject matter experts, avoids last-minute panic and aligns all content with RFP requirements and strategy

WRITING AND EDITING
We draft key sections, executive summaries and cover letters, and edit content to ensure clear, consistent style and voice

BENEFIT
Well-structured, plain language proposals are easy and engaging to read, resulting in higher evaluator scores
5 SIGNS YOU MAY NEED OUR SERVICES

Sales team is not fully engaged in the proposal process

Content developers are slow to deliver their output

Proposals seem boring and lack client focus

The team often scrambles to meet the deadline

Poor win percentage—even when fully capable
Get in touch to learn more
Please give us a call or complete the form at right to see if we're a good fit for your needs. For maximum benefit, engage with us early in the response window.
Privacy Policy:
 

Complex2Clear will not use your name and contact information for any purpose other than to respond to your request and to advise you of important updates. We will not sell or give your information to any third party.